I love little details. Do you? I also love people. (I'm not even going to ask if you do, too, because I'm sure you do.) When I read someone's blog, I like to read posts that are personal. Unfortunately, in this crazy world, it isn't safe for me to post freely (on a public blog) about myself and my family. For this reason, I haven't told you my real name, nor where I live. You know me as Miss Dashwood, and frankly I find that fun. It's like having an alter ego. :P
Anyway, I'd like to be able to tell you about things that happen in my life (with discretion of course) but since I'm still living at home with my family, my family is naturally going to be a central part of what goes on in my life! And since it's awkward to be constantly referring to "my sister--no, not that one, the other one", I've decided to nickname each of my family members. My parents I can refer to as Mother and Father (or Mom and Daddy) without worrying about their privacy :), but my siblings are another matter. So I have chosen some names for my siblings that, I think, fit them very well.
I should tell you that I, Miss Dashwood, am the eldest child in my family. (Any other firstborn ladies out there?) Now that that's out of the way, I can share a little about my siblings.
"Anne" is next in line after me. She and I are as close as sisters could be: she tells me everything and I tell her everything. This sounds cliche, I know, but we literally are best friends. Anne is romantic and passionate, dreamy and imaginative, unbelievably funny, tenderhearted and caring. She is NOT a redhead, but she would very much like to be one. :)
"Molly" is gentle and sweet, conscientious and fun-loving. She likes to be outdoors and she loves animals of all shapes and sizes. She and I are very much alike and share many common interests. Molly is a real bookworm and has been known to bring home stacks of 15 or 16 books from our local public library, fully dedicated to the "improvement of her mind by extensive reading". :)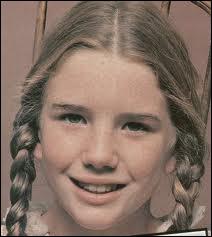 "Laura" is our family imp--mischievous, cute and with a rather unfortunate talent for drawing
painfully
accurate caricatures. :) Tenderhearted and caring for all living creatures and small things, she loves just about anything that crawls, creeps, flies or swims. Artsy and creative, Laura isn't too fond of schoolwork, but she plays the piano, sings, draws,
covers screens
and I know not what.
(Note: It isn't at all difficult to describe my one and only brother; the difficult part of this post was finding a period drama character to which I could compare him! I finally settled on Jeremiah Kincaid from the lovely old family film So Dear to My Heart. Technically that's not a period drama, but have you ever considered how few little boys there are in period dramas? I'm not about to compare my brother with Mary Musgrove's little terrors, after all!)
"Jerry" is the youngest member of our family, the only little guy in our girl world. He doesn't mind, though--being the youngest has its benefits. Jerry is fast developing a love of books, and I'm delightedly encouraging that as much as possible. He loves being outdoors, getting dirty, eating, singing (loudly) and watching Disney movies--in short, he's all boy.
I couldn't possibly close this post without mentioning my wonderful parents. They share my love of reading, my passion for music and the outdoors, and my fascination with history. My mom introduced me to Jane Austen when I was fourteen, and my dad has diligently fostered my love of Dickens. I don't have pictures to share with you, because honestly my parents are incomparable--there are no two people in my knowledge of period drama as special as they!
So, that's my family. I'm looking forward to sharing more family-oriented posts with you as this blog develops!